Bio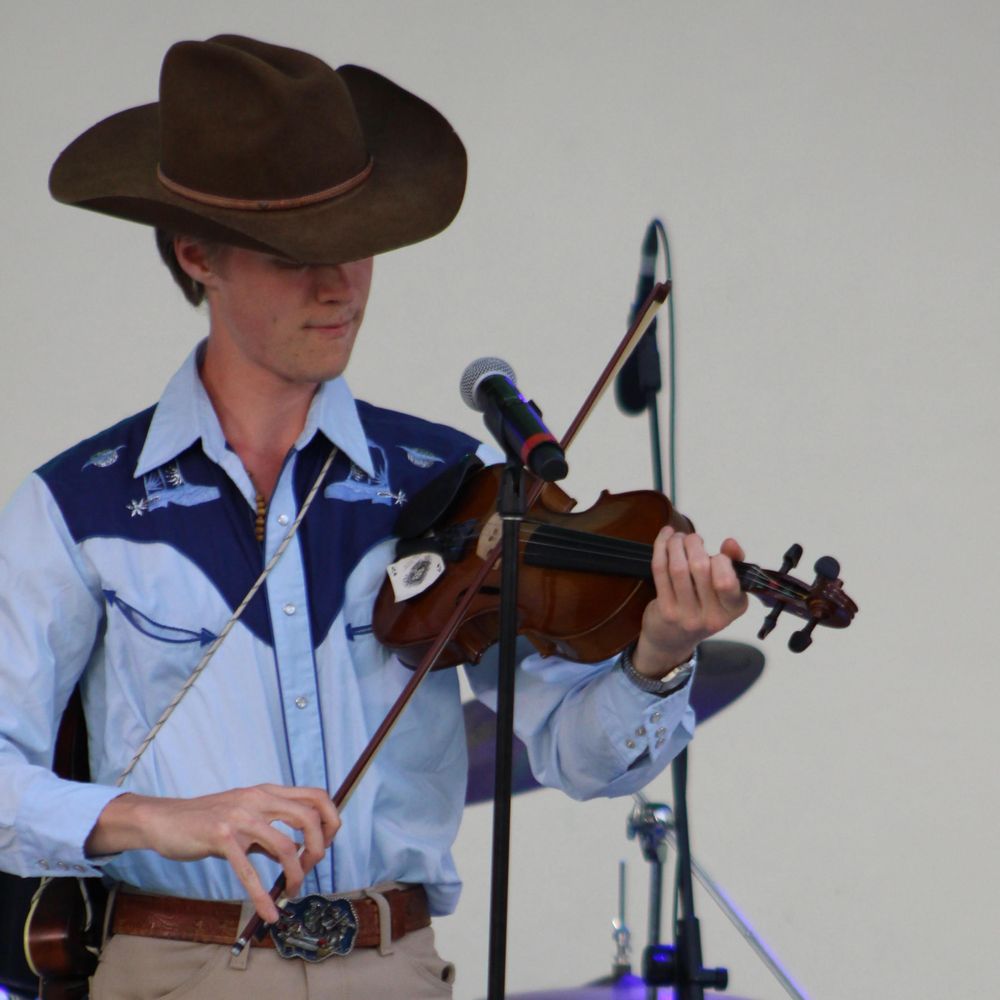 Cameron Summers
Cameron Summers is an Ontarian songwriter, multi-instrumentalist, and producer who blends the sounds of midcentury country music and traditional folk music, tied together with baroque sensibilities. He currently attends Humber College in Toronto, where he studies jazz guitar. However, he is also talented on the banjo, fiddle, mandolin, steel guitar, dobro, bass, harmonica, a whole host of other instruments, and he sings a little, too.  
Cameron has been playing music his entire life and has a deep and passionate love of many genres stretching from jazz and blues to avant-garde classical. One such genre is traditional folk music, a subject on which Cameron has an encyclopedic knowledge. His music is steeped in centuries of English-language folk tradition, yet he is just as easily modern. He sings of wheat fields, trains, and pastoral scenes, and yet one can just as easily imagine it as a soundtrack to the present day.
Cameron's first record, Echoes, was released in August 2019. Experimenting with the idea of combining elements of traditional folk with classic country, Echoes spent over a week at #1 on Toronto's Indie Folk chart on Bandcamp. The album peaked at #4 on Toronto's All Folk. The following April, Cameron released a self-titled EP that would be his first release on Spotify, gathering over 2000 streams. Cameron Summers was a complete departure from Cameron's earlier indie folk style and drew from a unique combination of jazz, 70s synth-pop, and even classical music from Bach and Debussy. A year later, in 2021, after a year of studies at Humber College, Cameron released a pair of twin records. The first was all traditional folk songs, with the second being all original songs. They were called Cameron Summers Sings Folk Songs, and Cameron Summers Sings Cameron Summers. These albums marked another dramatic shift in style - Cameron played traditional music and recorded using traditional methods. The idea was to recreate the sound of the ethnomusicological recordings done by John Lomax during the 1920s and 30s. In December of 2021, following the release of  Cameron Summers Sings Cameron Summers, Cameron's cover of a traditional Canadian logging song, "How We Got Up To The Woods Last Year" went viral on TikTok, hitting over 56 000 views.  
Following this Cameron took a break to try and develop his musical style. After a few months he began toying with the idea of re-rerecording "Azrael", his first single on bandcamp. The idea was to keep the original modernist sound, but to introduce a more folky, perhaps even country element. The result was a swirling soundscape with steel guitars and fiddles, experimental panning techniques, jazz harmony, and a marching backbeat. Azrael was released in August of 2022 and has since garnered over 600 streams. In December, Cameron released the B-Side to Azrael, a progressive country instrumental titled "December First". To read or hear more about this single, or any release, please visit the "Music" page. 
Aside from his solo career, Cameron also plays guitar in Sweet Utopia, a young rock band from Oakville, Ontario. With Sweet Utopia, Cameron has performed at the legendary El Mocambo Tavern, and the Horseshoe Tavern in Toronto. In the past year, aside from everything so far mentioned, Cameron has also had the opportunity to play for crowds of over 1000 outdoors in Barrie and Orillia at the Canadian Musicians Co-Operative Emerging Artists Showcase. He has also recently played with Jessie Gosling at the Cameron House and theMix669 in Toronto. He has recently been featured on Ingrown Radio, an online radio station. On top of all this, in June, he played fiddle, banjo, mandolin, dobro, and electric guitar with the Tradition at the Goodlot Farmstead Brewing Company. 
For more information on Cameron Summers, contact him at: cameronsummersmusic@gmail.com or use the button below.
or Direct Message him through any one of his social media pages.